Aktualizácie: pred 1 hod 24 min
In Nature: building 20,000 new drug candidates
. New de novo designed "mini-protein" binders were custom built to target either a deadly virus or a potent toxin and were shown to afford protection to mice.
Read more
.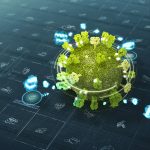 Sensors for the potent opioid fentanyl
. Using a fully-automated Rosetta design pipeline, high-affinity fentanyl sensors capable of detecting environmental fentanyl were produced.
Read more
.
In Science: data-driven protein design
. This work achieves the long-standing goal of a tight feedback cycle between computation and experiment and has the potential to transform computational protein design into a data-driven science. Rather than observing thousands of complex natural proteins to try to deduce their folding rules, over 15,000 new, simpler proteins were built – all designed using Rosetta. Through multiple design rounds, features that led to successful folding were learned and incorporated into the design pipeline.
Read more
.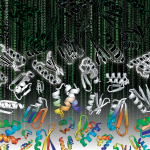 The "rosetta" application has been updated to 4.04 for Windows platforms to address the Windows BOINC client 7.8.2 issues. This is a relatively recent version of the Rosetta software source and will eventually replace the "minirosetta" application. Please report issues/bugs in
this thread
.
The minirosetta application has been updated to 3.78. This version includes a patch to prevent fatal errors when using the Windows BOINC client version 7.8.2. There are known issues with this client version for Windows platforms and the BOINC developers are working on a fix. To report bugs, go to
this thread
.